Land Clearing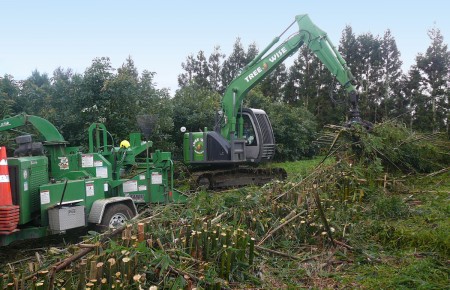 Tree Wise can safely fell a tree with expert control. Tree Wise can also carry out sectional tree felling services where we safely remove large branches from the tree where the tree is too large to fell as a whole.
Branches from the felled tree can be processed in our large wood chipper which creates quality fine grade mulch that can be left on site or taken away free of charge.
Tree Wise provide land clearing services throughout Northland. Using high quality equipment and trained staff, we offer land clearing for;
Large and small sections
Individual or commercial
Fence lines
Right-of-ways
Walking and riding trails
Elimination of invasive plants
Scrub and vegetation clearing
Site Clean-ups
Mulch removal
Treewise also offers a high quality shelter belt trimming service with use of a 26 metre hi-ab reach crane to reach most shelter belt heights.